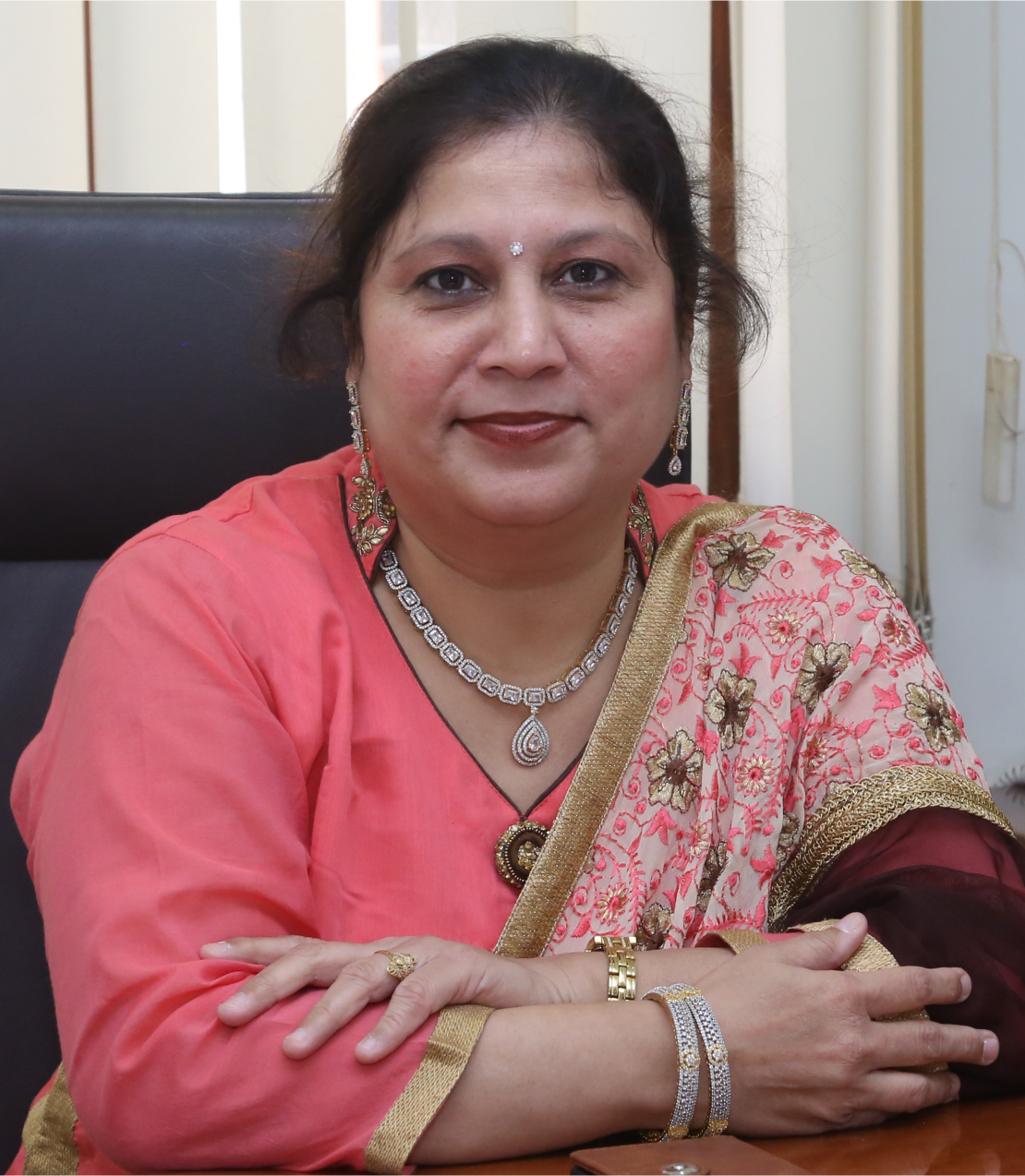 Message from the Principal
HR College of Commerce & Economics is poised on the brink of a spectacular change. The college will now play the role of a lead college in the wake of the establishment of the HSNC University.
Since its inception in 1960 by the HSNC Board, HR College has been affiliated to the University of Mumbai. It has grown over the decades into a fine institution of higher education particularly in the stream of commerce studies. Its reputation has travelled far and wide and its students have achieved great success in varied fields in the industry, society, culture, and politics leaving a distinct mark and a unique presence.
Today, we are about to enter a brand-new phase as the lead college under the new HSNC University. With glorious 60 years behind us and a very challenging and stimulating future ahead of us, HR College is ready to take this huge leap.
Nurturing curiosity and fostering creativity are two key elements of a successful education. We at HR firmly believe in the philosophy of developing young minds who will become future leaders of our nation and responsible citizens of the world. The institution actively engages in harnessing the creative energies of the academic and student community, inspiring faculty and students to do their best, and realize their full potential.
Our guiding principles are fairness, ethics, co-operation, collaboration and innovation. This institution believes that undergraduate study and postgraduate research must be connected to both individual and collective experiences, foster community values, produce engaged critical students, and expand and deepen democratic public life.
With the new university taking shape and becoming a vector of change in these times, we are proud to be part of this defining moment. The HSNC University will advance the legacy of its founders and continue to captain new voyages, ushering in cutting-edge transformation in the field of higher education. We at HR College will be at the helm of affairs and shall take on the responsibility of furthering the pursuit of knowledge through exemplary teaching, learning and research.
Under the new university, we shall offer more courses - integrated as well as bridge - over and about the traditional disciplines. The university has decided to adopt a choice-based credit system (CBCS), have vertical and horizontal learning structures, sharing and transfer of course credits, offer interdisciplinary modules with multi-disciplinary focus, practical training along with theoretical analysis, and many skill-based certificate programmes. Along with traditional pedagogy, considerable emphasis shall be given to online teaching-learning methodologies. We shall indeed embrace the new digital form of education with enthusiasm as long as it is an enabling force bridging the gap of time and space and offering equal access to all our students.
At HR College we have always been at the forefront of change. Transforming students into achievers and leaders, faculty into dedicated researchers and motivators; the college provides opportunities for holistic development. HR College encourages and inspires performers, organizers, and leaders by recognizing and rewarding students who have not only done well in academics but have also gone beyond to excel in co-curricular and extracurricular activities such as in cultural events, sports, management, finance and advertising.
The goal of HR College is to become a pre-eminent institution that understands the importance of research, collaboration and industry-academia linkages. Our faculty is encouraged to conduct research and is provided support for collaboration with external institutions and university recognized professional bodies, our students are mentored and challenged in the class and outside to become lifelong learners who will not only make a career but also become responsible citizens contributing to the growth and enrichment of our society.
As we look forward to a radically transformative chapter in the history of HR College, we are very excited to begin the academic year 2020-21 under the new HSNC University. I am confident that HR College shall take a leading role in this transformation and pilot the university and the college to even greater heights in the future.
Prof. Dr. Pooja Ramchandani
Principal