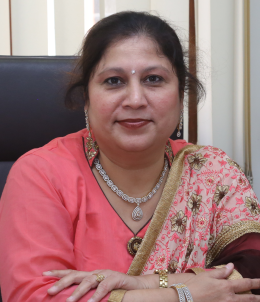 Dr. Pooja Ramchandani has been appointed as Principal on January 5, 2022. Before this, Dr. Ramchandani was the I/C Principal of H.R. College from July 10, 2020 until January 2022. She has recently been designated as a Professor at the University of Mumbai.
Dr. Pooja Ramchandani was the vice principal (degree college) since July 2016 and has been associated with the college as a faculty in the Department of Commerce since 2000 and a recognized Post Graduate lecturer since 2004. Dr. Ramchandani is the Head of the Department of Commerce and is a member of the Board of Studies in Business Management of HSNC University.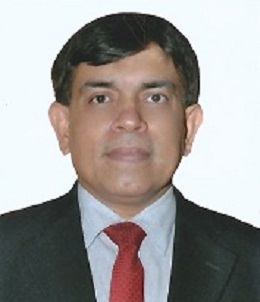 CA Parag Thakkar in his 23rd year with H.R. College was appointed I/C Principal from August 1, 2016. He is the Head of the Department of Accountancy and an associate professor. He is an all-India rank holder in the Intermediate and Final examinations conducted by ICAI. Mr. Thakkar served as Vice Principal for 8 years before he became In-Charge Principal. He has handled several important portfolios in the college particularly in areas of administration and examination and spearheaded several innovative programmes during his tenure as I/C Principal.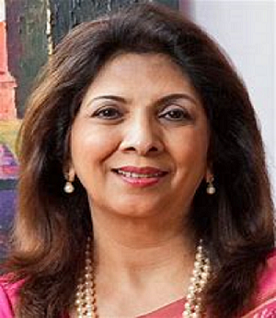 Dr. Indu Shahani is the President & Chair of the Indian School of Design Innovation (ISDI), ISDI | WPP School of Communication and the Indian School of Management & Entrepreneurship (ISME); and is the Founding Dean of ISME.
Dr. Shahani served as Vice - Principal from 1993 – 2000 and as Principal from 2000 – 2016 at H.R. College. Under Dr. Shahani's leadership, H.R. College was the first college to be granted autonomy in 2006.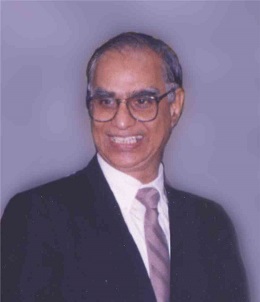 Late M.H. Ajwani was born on November 1, 1935, in Nowabshaw (Pakistan). He did his post-graduation in geography from M.S. University, Baroda, in 1960, and another M.A. in Economics from the University of Mumbai in 1976. He completed his Ph.D. after his superannuation. He joined M.M.K. College (run by the HSNC Board), as a Lecturer in 1961 and continued until June 1964. Then he shifted to Chinai College of Commerce & Economics in June 1964 and remained there until June 1981.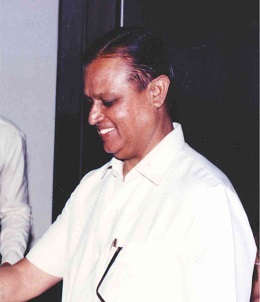 Principal G.B. Daryani was born on June 5, 1938, in Hyderabad (Sind). He did his Master's Degree in Accounts and Commerce from the University of Rajasthan.
He started his career as a Lecturer at the G.S. College of Commerce, Wardha, in September 1961. Later, he shifted as Lecturer at the Yogeshwari Mahavidyalaya Ambajogai in June 1962. He joined Smt. C.H.M. College, Ulhasnagar (an institution of HSNC Board) as HOD Commerce in 1971. He was appointed Principal of the MMK College, Bandra, from December 1984 and continued there till June 1990.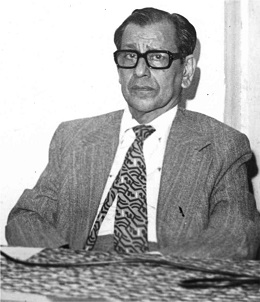 Pribhudas Gidwani was born on August 3, 1916. As Principal of H.R. College, he rendered outstanding service for close to 20 years. However, his association with the Hyderabad (Sind) National Collegiate Board spanned 30 long years.
Principal Gidwani was a man of considerable scholarship. He did his BA from Bombay University, following it up with a BSc. (Economics) from London, along with an M.Litt. from Glasgow and a Barrister of the Middle Temple London. He also studied at the faculty de-Droit in Paris.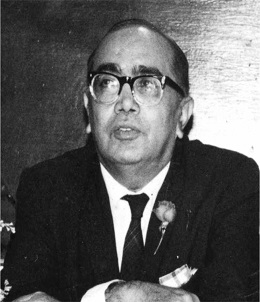 An economist, a visionary, an academician, and a teacher who continued to be both Professor and Head of the Department of Economics during his tenure as Principal of H.R. College, H.C. Malkani was a student of the D.G. National College at Hyderabad (Sind) and was a Fellow of the College. Later, he joined the School of Economics at Bombay. He secured a high Second Class in his MA, with History and Economics, standing Second in the University. He was a Professor of Economics, first at Ramjas College, Delhi, then at Shikarpur (Sind). He became the first Principal of the HSNC Board's College of Commerce & Economics when started in 1945 in Sind.