Mr. Deep Lalvani
Chairperson
Ador Multiproducts Ltd./Sublime Life/JB Advani & Co.
---
Bachelor of Commerce - 2002
Received an Honorary Doctorate. Awarded Top 30 E-Commerce Leaders. Chairperson of a Public Listed Company.
I am Deep Lalvani. Thank you for the memories, the values, the learnings; the foundation that has led me to where I am
Dr. Nikisha Kukreja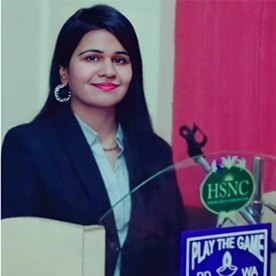 Asst. Professor & Coordinator BMS
R.D National College, Bandra
---
Bachelor of Commerce - 2002
I am Dr. Nikisha Kukreja, completed my M.Com, SET, PGDFM and Ph.D. I have received the young researcher award and best research paper awarded twice at national and international conferences and published papers in UGC care and Scopus listed journals. I have 13 years of teaching experience at under graduate level and currently also teaching at PG level. I am a part of syllabus revision committee and chairperson for third year papers at the University of Mumbai. Among other achievements I have been invited as an external project examiner at NM, Mithibai College, H.R College. I have authored and co-authored various books commerce and digital marketing, media planning management, sales and distribution, strategic marketing management, chapter in pedagogical approaches in commerce.
The very fact that I am an alumnus of H.R. college gives me confidence. I feel being an HR ite is an achievement in itself,
Mr. Pruthvi Rupen Mashruwala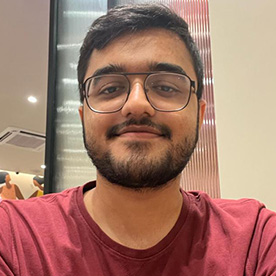 Assistant Manager
PwC, Nesco IT PARK, Ram Mandir, Mumbai
---
Bachelor of Commerce - 2018
I am Pruthvi Rupen Mashruwala. I started "VISION CA", a no fund social initiative to help CA aspirants and qualified CAs with mentoring for CA studies for free of cost. Impacted more than 4000 students till date.
My college has been very supportive and the environment helped me think beyond the norm.
CA Bhavesh Mehta Lalit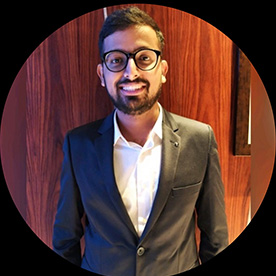 Equity Research Analyst
Jeetay Investments Pvt. Ltd.
---
Bachelor of Commerce - 2018
I have cleared my Chartered accountancy exams in 2021 and joined Jeetay Investments as an Equity Research analysts. Currently I have approximately 2000+ members on social media where I try to educate masses about finance in very simple terms. I also have a blog on food which is quite popular with 12,000 followers and a reach of more than 5 million. My Food blogging handle is - Jhakaas Flavours of Mumbai
The best thing that has happened to me.
CA Tanishk Patni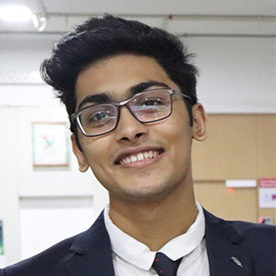 Assistant Manager
ANB Global
---
Bachelor of Commerce - 2020
Tanishk Patni is a successful Chartered Accountant. He is currently living his dream working in the corporate sector. 3rd rank holder in his last semester exam he is only 22 and have much more to achieve.
The best thing that could have happened to me.
Mr. Narendra Talreja Jagdish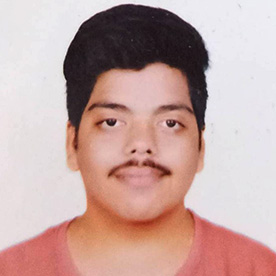 Volunteer
Muskurahat Foundation, Andheri
---
Bachelor of Commerce - 2022
Have a career in stock market and investment banking. Participated in the career fest and cancer awareness programme by HR College
H.R. College is not only just a college; it is a range of emotions. We are fortunate we got to meet new teachers and our most loveable Pooja Ma'am and Navin Punjabi Sir, the pillars of H.R. College.
CA Anmol Jaiprakash Jaju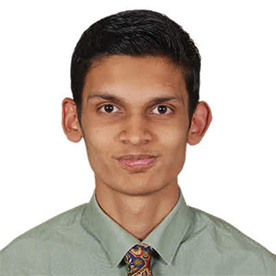 Deputy Manager

Deloitte Haskins & Sells LLP, Prabhadevi, Mumbai – 400018
---
Bachelor of Commerce - 2018
I am a Chartered Accountant working with Deloitte India in the Audit & Assurance function. I have been working on audit assignments across sectors like Manufacturing, Media & Telecom and Healthcare. I have also closely worked on Post Merger Integration assignment for Tata Steel Limited upon its acquisition of Neelachal Ispat Nigam Limited. Recently I have been chosen to be part of a special committee at Deloitte India for research and execution of ESG Projects. Expanding my learning horizon, I am currently pursuing CPA Australia.
I am grateful to H. R. College because it was instrumental in helping me join Deloitte India for my Articleship which has helped me shape my career as I have always wanted and I am thankful to the faculty and teachers who have been there to support me in my studies.
Mr. Arvid Kumar Tripathi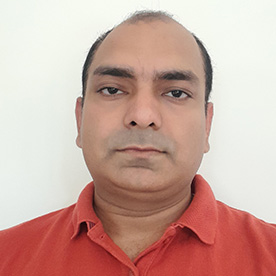 India Finance Controller and Acting Finance Director
Beam Suntory India, Gurgaon, India.

---
Bachelor of Commerce - 2001
Since passing out from H.R. College of Commerce and Economics, I cleared Chartered Accountancy and was selected by consulting and auditing firms like N.M. Raiji, Axis Risk Consulting and Deloitte Touche and Tohmatsu. I have been with The Coca Cola Company, Cummins and currently working with Beam Suntory. I have gained experience in the field of internal audit, risk and compliance, plant finance, commercial, business strategy, financial and business controllers hip, serving as Finance Controller and Acting Finance Director for two Business Units of Beam Suntory. I have also completed the Six Sigma Black Belt certification. Have received several recognitions and nominations in leadership and innovation domain. Development of self and people are at the core of what I do. Bringing effectiveness and efficiency in ways of working is my constant endeavor. My strength comes from the values of honesty, integrity and being inclusive. I am a Yoga practitioner and a follower of Upanishadic teachings. I have penned a Book titled 'The Quest for Purpose: a Handbook of leading a better life each day'. I am a passionate facilitator for Yoga and holistic living and partner with Educational Institutes to impart and share life lessons with leaders of tomorrow.
I am what I am because I studied at H.R. College. There are other factors for sure. Where one graduates from has a huge role in one's life. With folded hands, I offer my gratitude to this great Institution.
CA Parth Bhupendra Shah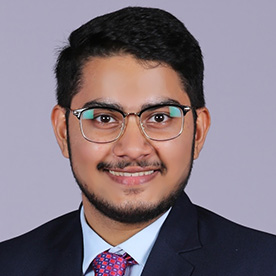 Chartered Accountant
Bhupendra P. Shah & Co.
---
Bachelor of Commerce - 2018
Chartered Accountant (Secured an All-India 9th Rank in CA Finals examination), pursuing Law. I am very interested business, finance and current affairs and also find sports especially cricket very engaging. I have won accolades and received appreciation for acting. I secured 2nd place in the Kutchi Talent Search Examination (KTSE) held at the community level. Stood 3rd in Intra-College Carrom Tournament, and was part of Sports Council & Students Council in college. Additionally, I secured 3rd place in a Poetry Recitation competition held at Mumbai level.
I have spent memorable years of life in H.R. college. It helped me grow as a person. Met many brilliant minds in the college and grateful to the college for everything.